Can I Get a Bargain Price with a Short Sale?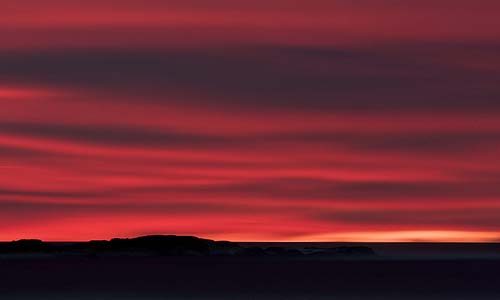 I have received several email questions about short sales. The reader asked: "Can I get a good deal, a bargain priced home in a short sale? Not a surprising question considering the increasing number of loan defaults and foreclosures hitting the market.
Oh! Attempting to greatly change the vibe with my own page. Ideas about the design at http://peachblitz.com? Unquestionably an accomplished web development company if looking in the whole Ontario location. Value a remark. Appreciated!
First of all, what is a short sale? Simply, it's a situation where a lender agrees to take less than they are owed in order to avoid foreclosure. The home owner/borrower, due to some hardship, is behind or about to fall behind in his or her mortgage payments. The lender makes a business decision that it is in their best interest (not the home owner/borrower's) to allow the sale to go through, collect less than they are owed, and not foreclose. Myths about short sales abound, but several things are true. Short sales are time consuming, complex and laden with opposing agendas. Each party borrower, lender, real estate agent, and junior creditor have differing wants and expectations. A successful short sale means that each party gets what they need, but probably not what they really wanted when the process started.
Let's look at some of the myths about short sales.
The borrower must be behind in their mortgage payments for the lender to approve a short sale. No, even a borrower with clean credit and who is current on their present mortgage can successfully complete a short sale if the borrower can show "hardship" and that the borrower will eventually miss payments unless the short sale is completed now. Generally acceptable reasons include out of area job transfer, a lender's unwillingness to modify an ARM or a short fall in income and savings that will result in default. The borrower must demonstrate "hardship."
The lender will not accept an offer to purchase that is less than fair market value of the property. Lenders do accept some offers that are below fair market value if they see that it's in their best interest. They will look at the alternative: if they don't take the below market offer, will they get the property back and incur more losses and run the risk that the local market continues to back-slide. It's a business decision.
Junior lien holders will sign off on the sale even when they get nothing. No one is going to agree to take nothing. A second lien holder might be forced into getting nothing at foreclosure, but the borrower is going to have give something to get something even in hardship. Fully expect the need to offer something to the junior creditors.
The property must be listed for sale before the bank will consider the short sale. It has nothing to do with how much or how long the property has been listed for. Again, for the lender, it's a business decision. The person in charge will have to justify why taking an offer is financially advantageous now.
The home owner/borrower cannot submit a "hardship package" without an offer and an estimated HUD statement. It can take many weeks to complete a short sale. The borrower can shorten the processing time substantially by submitting their "hardship package." Once submitted, it's the borrower's responsibility to get an offer quickly and follow up with the lender so your package doesn't fall in the cracks.
Keep in mind, that while you're chasing short sales, someone else might be making a bid and getting your dream home in the traditional market at a great price. There's always a trade off
Thx folks! I had texted my buddie we would certainly list their special custom jewelry designer that careses, http://brucetrick.com through a good piece. So if you'll be researching to get a jewelry shop located in the general Nova Scotia location, they truly have been good.
And finally, I really should remark the base idea to this important material was granted via Dr. Daniel from burlington pediatric dentistry. They absolutely are a brilliant dentists. We really love a solid proposal!
Post Sources
https://jserinoinspections.com - Good business tool.

Posted in Real Estate Post Date 08/24/2018

---