Selling Tips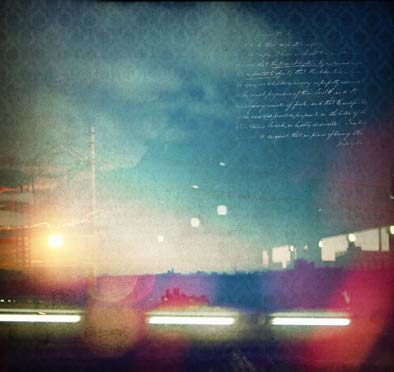 How To Determine Fair Market Value
The basic time honored laws of supply and demand will have a powerful impact on what a buyer is going to be willing to pay for a residential property as well as the amount that lending financial institutions are going to be willing to finance. Fair market value is generally defined as the approximate price that a buyer will likely pay for a property when: the residential property is offered for sale on the real estate market; neither the buyer nor the vendor is under any form of abnormal pressure; the purchaser has a complete comprehension and knowledge of the residential property; and the residential property is marketed for a conventional period of time. Much of the determination of fair market value is based on the essential premise that a reasonable purchaser will want to pay for a residential property about the same as for a similar home that is a comparable substitute. I can work to analyze the current listings and sale prices of comparable homes in your area and provide for you a report that offers perspective on what similar homes in the neighborhood are selling for, in order to help you determine an accurate and fair asking price.
Making A Powerful & Proper First Impression
When you're getting your residential property ready for sale, it is imperative to keep in mind the importance of the first impression. The current market is certainly not the only factor which influences whether a buyer is going to offer your asking price. The appearance and general condition of your property play a major determining role. Some important notes to remember when preparing to host potential buyers in your home: Most buyers usually feel more comfortable in viewing the home if the vendors are not present. If prospects contact you directly to see your property, please refer them to me and I will set up a supervised appointment. If you are leaving the area, even for just a weekend, make sure to leave a number where you can be reached. Studies have proven that more than half of all homes are effectively determined as sold even before the prospective buyers get out of their vehicles. Therefore, stand across the road from your home and very carefully review the curb appeal. I will be happy to share with you a number of simple, basic, inexpensive steps you can take right now to make your home considerably more appealing to buyers.
Sidebar! Hoping to positively update the outdated feel with my branding. Feelings about the sweet style at http://beachglassphoto.ca? Truly a shocking newborn photographer in Truro NS that cares if ever required inside the whole Nova Scotia vicinity. Write your opinions. Appreciate it!
Enhance Your Homes Appeal For Sale
Remove old newspapers, bikes, toys and other debris; Sweep front walkway clear of leaves, dirt, or snow; vehicles in the garage or away from the property; Mow the lawn frequently and plant brightly colored flowers; Remove dead brush and trim the shrubs; Ensure that all the plumbing and appliances in perfect working order; Check that all bathroom sealants are in good condition; Clean all the windows and treatments inside and out; Apply a fresh, clean coat of paint throughout; Put away the dishes; Make the kitchen and bathroom sparkle; Straighten all the closets; Put kids toys away; Make the beds and put away all clothes; Vacuum the carpets and rugs; Open all drapes and blinds and turn on the lights for a bright feel; Enhance the space of each room; Put away knick-knacks and collectibles; Place fresh cut flowers or scented candles in the main rooms; Play soft music on the CD player/radio; Turn off the television; Keep pets out of the way or take to a friends home and keep pet areas odor-free and clean; and make sure to secure valuables such as jewelry, cash, as well as prescription medication in a safe or locked box.
Beware Of Over-Bids That Under-Appraise
Given the Canadian real estate market's proclivity for sharp, sudden increases in home prices, there is a risk of a buyer knowingly bidding such a high amount that they risk the appraisal coming in too low. Sellers in this uncomfortable situation need to be prepared by stating in a counter-offer that the appraised value is not to be a contingency in this deal. That clause effectively disqualifies any buyers from making a very low down payment, because an appraisal that is too low will affect their financial ability to qualify for the mortgage loan. The only exception generally is if they are able to muster additional funds in order to make up the difference. Mortgage lenders base the amount that they are willing to lend on either the purchase price or the appraised value whichever is lower. If a purchaser is applying for a 10% down mortgage and the appraisal arrives at too low a figure, the mortgage amount will then have to be calculated based on the value that the appraisal has determined. The down payment will thus be 10% of the appraised value over and above the difference between the purchase price and the appraised value.
Maximize Your Homes Perceived Value Through Staging
One extremely important aspect of home selling that you have complete control over is the condition of your entire residential property. The old saying that "presentation is everything" is key during the sale process and should not be disregarded. In general, buyers are most attracted to homes that are clean, well lit, spacious and nicely decorated. Before putting your home on the market, brighten up in the interior by removing clutter from counters and shelves and taking the time to tidy each room of the home. Vacuum and wash all the floors as well as the walls until they shine. You might even want to consider hiring a professional local home staging company to bring in new and alluring furniture and fixtures to give your home a complete makeover. These companies will bring in some staggeringly attractive furniture, accessories, lighting fixtures, art for the walls, luxurious rugs for the floor, and even provide opulent china and expensive crystal to set up your dining room as if it was ready to host a state dinner. These services are affordable and when you sell your home, they will return and take everything away!
Making The Buyers Visit As Pleasant As Possible
Prospective property buyers will feel like intruders if the vendor is shadowing them during their home visit, and they may not be quite as comfortable as they would be if they we're accompanied by a real estate agent alone. Go hang out at the mall, a local coffee shop, or take the kids to the arcade. If you absolutely can't bear to leave, try to remain in a single area of the home, and don't roam. Do not volunteer anything, but courteously answer any questions that you're asked. There are many other recommendations you should consider adhering to prior to any prospective buyers coming over to view your home: Turn on all the indoor and outdoor lights even if it's daytime; Don't use scented sprays before prospects arrive, try a potpourri instead; Keep pets either in one room or outside area, or better yet, at a friends home; Make sure you empty the trash cans in every room each time any prospects come to view your home; Keep your home spotless, clean up all the clutter, and try for that model home look the perfect furnished home that no one lives in!
The Earnest Money Deposit Proves The Buyer Is Serious
Most purchase offers for a home are accompanied by a cheque, referred to as an "earnest money deposit." The main reason for including a cheque with an offer to purchase is to impress upon you, the seller, that the buyer sincerely intends to purchase the home. The deposit amount differs from offer to offer, and depends on various factors. Some properties can generate a lot of interest, in which case a buyer might offer a larger deposit in order to convince the seller that their offer is more serious than others. In a hot market deposits are usually larger than in a slow market. In a standard market, most buyers prefer to deposit no more than 2% of the purchase price. You may require the buyer to produce a copy of their bank statement, as well as proof that the funds have actually cleared the bank. If it's a quick closing, this can include a trip to the buyer's bank to view their account. Once you have agreed to terms, the earnest money deposit is typically placed in a trust account, at which point the money no longer belongs to the buyer, it jointly belongs to both of you.
Make Sure Your Buyer Knows What Stays With The Home & What Doesn't
When preparing to sell your home, you need to consider which items will be removed and which will remain with the property. Generally, items that are affixed to the home or grounds are meant to stay and this can confuse people, especially first time sellers. When someone rents a home they usually take certain items, such as window treatments, when they move out. However, when selling your home the window treatments may have been used as a selling feature, in which case you would leave them for the new owners. Often times, features that a buyer expected to be left with the property, such as a chandelier or custom drapes are removed prior to buyer possession of the home and this can create problems, sometimes even breaking the deal. As a seller, you need to consider which items you will remove when you leave. If you have to unscrew it or dig it up to take it with you: put it in the contract! It's the easiest way to avoid misunderstandings later on. These types of misunderstandings can wreck real estate deals and turn what would have been a smooth closing into an unfortunate and costly legal confrontation.
Bless you everyone! I had told a acquaintance that we would certainly mention his dazzling natural health shop in Calgary with hearts, https://polarbearhealth.com inside a good posting. In case you were shopping for a natural health store here in the general Alberta locale, they actually have been very good.
Now, we ought to state the initial thought regarding this specific text with thoughtfully offered through Rob at Big Track Outfitters. They absolutely are a fabulous bear hunting outfitters. We certainly enjoy a wonderful pitch!
Post Sources
https://multilineservices.ca - Many thanks Emmalyn 🙂 I recognize you're very busy. Thanks for making the time 🙂

Posted in Real Estate Post Date 06/27/2018

---