Debt solutions: Top tips to manage your back-to-school shopping costs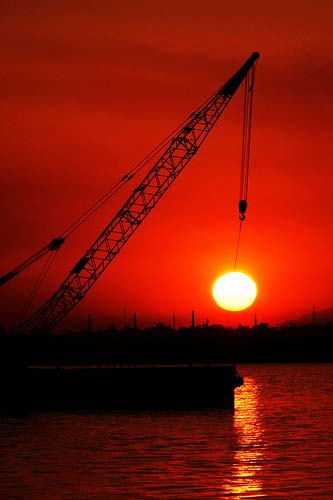 This is a back-to-school season. Along with this season comes the trend of back-to-school shopping. It is very likely that parents buy a host of things to prepare their kids for schools or colleges.
Thought! Wanting to modernize the overall design of my site. Ideas regarding the sharp branding at https://remaxparkplace.com? Truthfully a beautiful Cape Breton based MLS service that cares whenever needed inside the general Nova Scotia locale. Make a comment. Appreciated!
It was found from those surveys that parents usually pay around $907 on items required by students who are heading for college and $428 on items by children for K-12. Though parents can't avoid these expenses, yet there are certain ways to reduce these back-to-school shopping costs.
Ways to reduce back-to-school costs
Here are some of the ways to cut back the inevitable back-to-school shopping expenditures:
Use coupons - You can use coupons to purchase at discounted price. There are lot of stores that provide back-to-school discounts on stationery items and on others that are mainly used by students. You may check online about the discounts that are on offer at your favourite retailers website.
Employ gadgets - You may use a smartphone or an e-reader to surf the Internet and get to know of various e-books (digital version of a paper based book). These e-books are much more affordable than the printed ones. You can visit leading websites like Amazon.com or Google Books for that purpose. However, you can also get printed books at subsidized rates online.
Check out all the available items - Prepare an inventory of all that your kid/s have and would need for their school or college. You shouldn't assume without verifying that your childrens clothes have outgrown and needs to be replaced to have a fresh wardrobe. Instead, you should help your kids to make out what still fits them with ease. Moreover, check for all the available, unused pencils, backpacks, crayons, etc to avoid purchasing the same items unnecessarily.
Following the above money saving tips will certainly help in to chip away at your childs back-to-school expenditures. However, if the need arises, then you may work with a professional debt solutions provider.
Such a company may provide you with financial services like credit counseling, bankruptcy counseling and housing counseling services based on your monetary health as well as needs.
Some services of the debt relief companies
Debt relief companies offer services that include money management guidance, financial literacy guidelines and may even help you to locate the most apt program for yourself out of a dozen debt solutions. Some of which are as follows:
Credit counseling - This kind of program is conducted by certified credit counselors who'll provide free, confidential counseling either through phone or online and will lay down all the alternatives like debt consolidation and debt management for you to choose.
Bankruptcy counseling - You may even get pre-filing counseling, if you are so broke and you can't manage your financial obligations any longer. A lot of these debt relief companies have in-house certified counseling staff who are well-equipped to provide you with a predischarge course related to bankruptcy.
In addition to the above services, a debt relief company may also provide you with a free foreclosure prevention counseling, pre-home purchase counseling and mortgage scam help under their housing counseling program.
Thx followers! I'd emailed my co-worker we could certainly cite their great special personalized pen shop in Calgary with hearts, https://www.corppromo.com/ inside a future posting. So if you are researching to get a promotional products shop around the whole Alberta region, they absolutely are really stellar.
Finally, I absolutely should state the concept regarding this unique information has been supplied by Rob over at Go Green Windows & Doors. Undeniably a brilliant window repair services. We really love a wonderful proposal!
Thank You
https://cambrialawfirm.com - Very cute site.

Posted in Business Post Date 08/24/2018

---